Poor Baltimore, MD, Chicago, IL, New Orleans, LA, Detroit, MI, Portland, OR, Oakland, CA, Seattle, WA and numerous other cities all across this shithole would be most happy IF their homicide numbers were on par with Lynchburg's, but pumpkin head, Martin Misjuns thinks that Lynchburg's homicide numbers are pearl clutch worthy.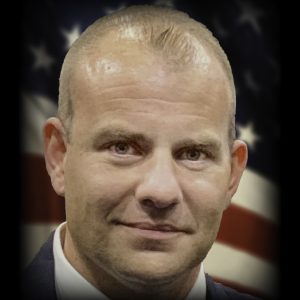 1. Citizens aren't safe in Lynchburg, like they used to be – and Marty remembers years during his public safety career in the City of Lynchburg when our streets were much safer.

The number one responsibility of government is to protect the lives of those within our city limits and safeguard their property. Public safety is the cornerstone to all other priorities of local government. Education and economic development are important, but our citizens must be safe when they are attending schools or participating in the economy. That is no longer the case in our city. Homicides have risen drastically in the last two years (2021 and 2022 year to date) as referenced by VSP Data and LPD Public Information Releases.

• 2019 homicides: 2
• 2020 homicides: 3
• 2021 homicides: 9
• 2022 homicides (YTD): 6

When it comes to senseless violence, we are headed in the wrong direction.
What he means is that Lynchburg, Virginia is going through a GENTRIFICATION PROCESS and there should be MORE funding to get the homeless Black people off the streets when the process is complete. How else are those yuppies going to feel safe after taking over what was once Black neighborhoods? This is why I'm facing homelessness because the whites along with the house slaves doing massa's bidding are pushing Black people out, hence why corporations have been encouraged to come in and pay any amount to private landlords to buy up ALL rental properties and immediately increase the rents thus pushing Black people out onto the streets and straight into jail cells and the Klan Kops here will be most happy to arrest us and beat the hell out of us inside those jails because whites are afraid of us on a one on one basis, but when we are sitting inside their damn jails, they get to gang up on us with the "goon squad" coming and delivering a severe ass whooping to any Black person they so choose. Lawsuits have been filed because of that shit taking place.
So pumpkin head Marjins here, is on some business as usual time because he completely understands the assignment. Make way for the locking up of the poor Black folks who will be pushed out of our few remaining homes, thus bringing in the yuppies which is why this burg has been tearing apart what once used to be Black sections of town and building new apartment buildings and lofts, raising the rents and hollering about a whopping SIX HOMICIDES as problematic when it is NOT!
Take a look at this!
Lynchburg, VA homicides
• 2019 homicides: 2
• 2020 homicides: 3
• 2021 homicides: 9
• 2022 homicides (YTD): 6
https://oaklandmofo.com/blog/oakland–homicide-count-is-rising
17 rows · Sep 15, 2022 · Current Year to Date Homicides Total: 68 murders in Oakland as of mid September 2022. The …
| YEAR | HOMICIDES | CHANGE |
| --- | --- | --- |
| 2021: | 132 | +35 |
| 2020: | 97 | +23 |
| 2019: | 74 | +3 |
| 2018: | 71 | -6 |
Seattle Homicides 2022 YTD Total: 44 2022 Fatal Police Shootings: 3 2021 Total: 43 2021 Fatal Police Shootings: 2 10 Year Average: 28.8 Record High: 69 in 1994 — Seattle Homicide (@HomicideSeattle) August 30, 2022
Seattle reached a grim milestone, but it's not as grim as Lynchburg's milestone at a whopping SIX HOMICIDES in Lynchburg, thus needing extra manpower to control the outright carnage that is going down on the streets of Lynchburg, VA so says pumpkin head Marjins who is running for city council.
Lynchburg, VA homicides
• 2019 homicides: 2
• 2020 homicides: 3
• 2021 homicides: 9
• 2022 homicides (YTD): 6
There have been 39 homicides in Detroit in 2022 as of Monday, down 7% from the 42 killings during the same period in 2021, according to Detroit police statistics. Nonfatal shootings are down 19% year-to-date from 2021, police said.
Folks in Detroit were not out celebrating their 39th homicide of this year because they were wailing and moaning and clutching their pearls when they read that pumpkin head Marjins was just a pissed and some more shit over a WHOPPING SIX HOMICIDES in Lynchburg, VA. Detroit weeps for Lynchburg, VA.
Lynchburg, VA homicides
• 2019 homicides: 2
• 2020 homicides: 3
• 2021 homicides: 9
• 2022 homicides (YTD): 6
New Orleans is reeling from over 205 homicides thus far and that is nothing to sneeze at and I am quite sure that they would dearly love for their homicide stats to be on par with Lynchburg, VA's. Why…they could fire some Klan Kops because what would be the need if their homicides amounted to SIX?! Lynchburg, VA needs the National Guard called out because whites can't sleep soundly in their beds in their Mansions at night over worrying about SIX homicides! Snakes alive!! What is the world coming to???!!!
Lynchburg, VA homicides
• 2019 homicides: 2
• 2020 homicides: 3
• 2021 homicides: 9
• 2022 homicides (YTD): 6
The city with highest murder rate in Virginia? That would be Petersburg with 76.9 murders per 100,000 people.

While the city with highest number of murders period? Richmond with 66.
Lynchburg, VA homicides
• 2019 homicides: 2
• 2020 homicides: 3
• 2021 homicides: 9
• 2022 homicides (YTD): 6
As you can see, even if I took ALL other cities listed out of the equation that are not in Virginia and just listed cities in Virginia that are at the top of the list as it pertains to homicides, Lynchburg is not even in the running and yet pumpkin head Marjins believes that THE most important agenda is to hand the Klan Keystone Kops more money. For what? What is the purpose? Because it is crystal clear that there is no need for a mere SIX(6) homicides in Lynchburg. So, someone, anyone…please tell me why Pumpkin head Marjins intends to push legislation to pour money into the coffers of the Lynchburg Police Department aka Klan Headquarters over 6 homicides. In fact, ALL candidates for city council have that very same mindset/agenda as Pumpkin head Marjins; the Lynchburg Police Department aka Klan Headquarters, is in dire need of public funds over a whopping 6 homicides. We are just a bunch of flaming criminals here in Lynchburg. Crime is out-of-control because we are just killing each other off. Pretty soon, there won't be a soul around to count the bodies piling up at the morgue, the homicide rate is so high.
People, this is the shit that the whites are about in this racist shithole called, Lynchburg, Virginia. And if you look at the so-called Black candidates, you can see that their heads are so far up the whites' asses that traces of their shit is still on their faces. Those Black candidates are the most step and fetch it Uncle and Aunt Thomases and Thomasinas you'd ever not want to be representing you. They are the whites' lapdogs and they look and act the part.
In fact, this snake in the next picture used to be the mayor and now is on the city council and is up for re-election.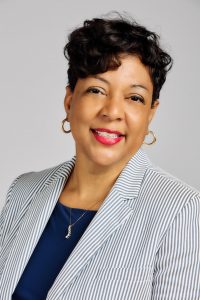 3. Public Safety

Throughout my eight years of service on City Council, I have been a staunch supporter of public safety. I believe having qualified, well-trained, and well-paid police officers, firefighters and emergency communications personnel are all important components of a vibrant and safe community. My record proves that I am willing to do what it takes to ensure that every citizen in the Lynchburg community, regardless of what neighborhood they live in, can feel safe and secure.

Police
Supported a $10,000 increase in the starting salary all sworn police officers, approximately $40,000 per year to $50,000 per year.

Voted to implement a pay plan that provides a progression system for annual increases in officer salary

Voted for new equipment including body worn cameras, an upgrade to Computer Aided Dispatch (CAD) system, new safety equipment for vehicles

Funding for a new police headquarters on Odd Fellows Road. This new location rather than the original Kemper Street will result in an $8 million cost savings.

Benefits of the new police headquarters include:

Consolidating four locations into one location

Provides a modern police facility that includes secured parking for department employees, which significantly enhances safety

Includes meeting space that allows the department to invite the public in and build stronger relationships with our community

Provides room for growth of the department for many years to come
POLICE, POLICE, POLICE is all you're going to see from this scum that's not at all concerned about the poorest citizens of this dead ass burg, but are concerned in assuring the rich yuppies that the agenda of GENTRIFICATION will be pushed through no matter what and the Klan Keystone Kops are backed by every OREO as well as racist white candidate at their disposal. That bitch is on the board of directors of the Lynchburg Redevelopment and Housing Authority and yet I'm about to be homeless and she was once married to my cousin.
Not one candidate has said a word about poverty, skyrocketing rents, inflation, the high cost of food; not a word about that. It's all about the POLICE! Lynchburg's Black citizens get completely ignored as usual because the focus is on GENTRIFICATION and to successfully gentrify areas, there must be a police presence to make sure that those who have been priced out of their homes don't get any ideas that they should be pissed off about that fact. Just become homeless, get locked up for vagrancy, get fucked up by the Keystone Klan Kops and if you make it out of jail, why….there's always next time.
Since I'm about to become homeless on October 1st, what do I have to lose? I am not about to hold back! And when I start telling the business that I know about ALL of these motherfuckers, what I have posted thus far about the shits in this Lynchburg shithole will curl your toes even moreso! So you Lynchburg bitches, wait for it, but I promise you, you will not have to wait long.