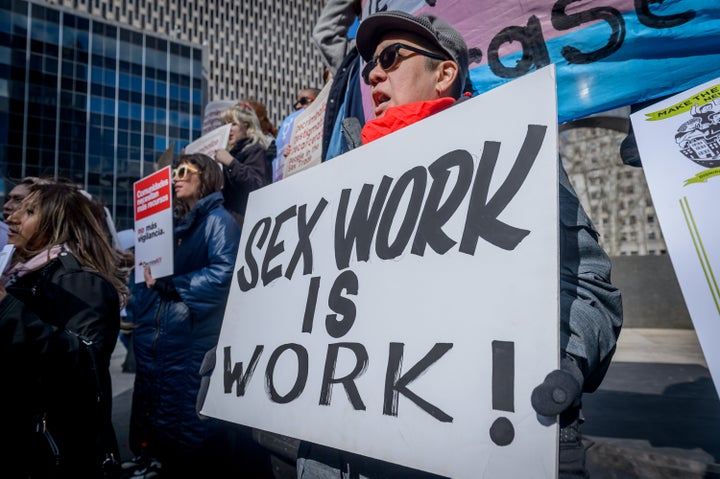 Lawmakers in New York introduced a first-of-its-kind bill to decriminalize sex work throughout the state on Monday. The Stop Violence in the Sex Trades Act is a legislative package that "decriminalizes and decarcerates" the sex trade in New York, according to a press release from organizers at the Decrim NY coalition. If passed, it would […]
via New York Lawmakers Introduce First Statewide Bill To Decriminalize Sex Work — The Most Revolutionary Act
Below is a comment I posted on this blog.
"Sex work is work and should not be criminalized by the state,"

Well, it's not work I'd want to be doing. But anyway, what about Nevada? Aren't there already areas in Nevada whereas prostitution is legal seeing as how there are whorehouses there? In fact, the guy(Dennis Hof) that owned some of those whorehouses ran for public office but dropped dead before the election and yet still managed to win. I guess he is representing his constituents from the grave? Hey! I'm not knocking it since all politicians may as well 'govern' from the grave since they basically act dead by getting not a damn thing done, year after year after year.
Below is the response I received.